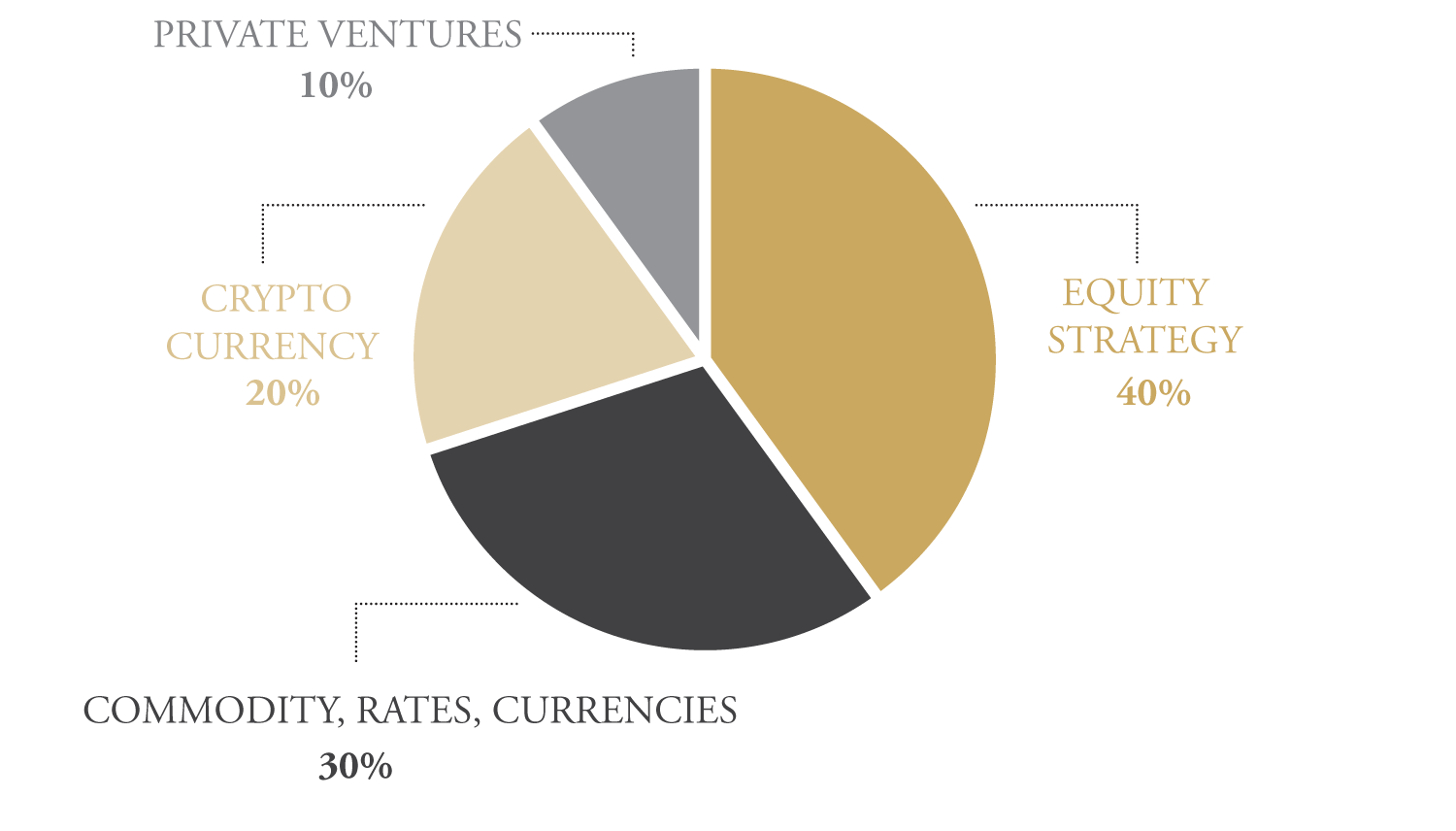 The world has changed dramatically over the past few years and will continue to change at a significant pace in the years ahead. We have highlighted the areas above that we intend to embrace and will remain open to the new challenges that the world will have to grapple with.
Global trade, climate change, and the after-effects of the pandemic will forever change how we live and ultimately invest. New opportunities will emerge and old ones will go by the wayside. That's nothing new; but there has never been a time in history riper for more opportunistic investing and trading than there is now.
Traditional investment styles, such as the barbell approach with bonds as a safety measure, are being challenged by our rapidly changing world. In fact, we have never been in an investment environment with as many current or coming changes.
The Four Arm Fund enables individual investors to gain exposure to areas they may not have had access to or did not have the support to invest in with confidence. It also allows you to simply your investment strategy in one.
We are entering a unique moment in our history; the unknown is full of a wide range of opportunities and outcomes. The Four Arm fund is ready to embrace these changes and prosper from them.
"In the midst of chaos, there is also opportunity" – Sun Tzu
What Is The Four Arm Fund?
The fund is designed as a four-pronged approach to increase our exposure to both traditional markets and new emerging trends. We plan on taking advantage of the macro changes that are here and plan to continue to evolve with such changes in the immediate future.
Our objective is to provide a straightforward four-tiered fund that encapsulates four completely different sectors. This will enable investors to simplify their investment strategy while also gaining exposure to areas they may not have had access to in the past or were too intimidated to experiment with. The Four Arm Fund changes all that.
Specifically, it's imperative to mine all the new possibilities in such areas as commodities and crypto currencies. We will also maintain traditional equity exposure using modern strategies to maximize gains and diversify in the face of risk. The fund is designed to incorporate the following tactics and place them under one umbrella to achieve these goals.
Commodity trading has seen a resurgence with the re-opening of the economy, the supply-chain issues, the threat of inflation due to reckless monetary policy, and the continuous disruption attributed to climate change. We firmly believe this sector will continue to flourish and provide ample opportunities for our benefit in the years to come.
Crypto currencies, despite all the controversy, are here to stay in some form or another. Gaining exposure to this space is essential to embracing the future and helping further diversify a portfolio.
A small portion of the fund will allocate resources to certain private equity placements. Being centered in the Bay Area gives us unique exposure to an abundance of opportunities in the private space, which we feel are too significant to ignore, especially if they could lead to sizeable gains over time. This possibility, however, will receive the smallest weighting in the fund because of illiquidity, lock-up issues, and the fact that it represents the highest level of risk-reward among the four stated arms.
Equity investing will continue to be the mainstay of the fund. We employ various time frames and strategies, mainly using option spreads and proprietary alert software programs.
A portion of the equity division will be allocated toward identifying and capitalizing on longer-term trends such as water scarcity, electric vehicles, and fintech.
Currently accepting accredited investors.
Employing various time frames and approaches, including option spreads and algorithmic signals to maximize returns and mitigate risk. A portion of the equity arm will be devoted to the longerterm trends mentioned above.
COMMODITY, RATES, CURRENCIES ARM
Seeks to actively trade various commodity, currency, and rate markets using futures only. Time frames will vary but we will lean toward shorter ones.
Seeks to invest in a portfolio of crypto currencies and use futures not only to leverage gains but also as a hedge against downside risk. This arm will be exclusively token based.
Seeks to invest in private, early-stage companies, mainly located in the Bay Area. This arm of the fund will have the lowest weighting of the four arms and will only participate in highly selective opportunities